OUR Dental STAFF
Each member of our dental staff is highly trained and committed to providing the best dental health care possible.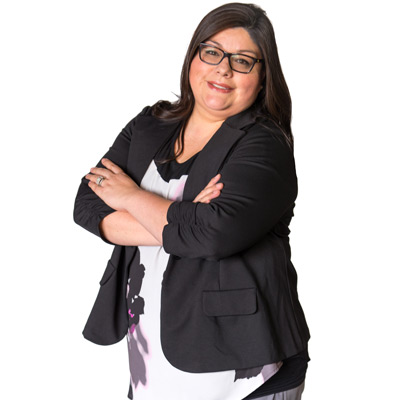 Joy
Office Manager
Native of El Paso, Texas I moved to Arizona in 2003 with my new husband to pursue a lifestyle change. I have been in the dental field since 2004 and hope to continue to grow in this evolving industry. I am a firm believer that quality patient service is key to a successful dental practice. Providing over-the-top customer service is the number one priority in creating happy and healthy relationship with my patients.
Growing up in a family orientated atmosphere, spending time with family and friends is a big part of any time away from work. I love having everyone over to cook for them and enjoy a great conversation while we eat. Relaxing time for me is enjoying a good book or a movie with my husband and my 2 fur babies (Bud & JD).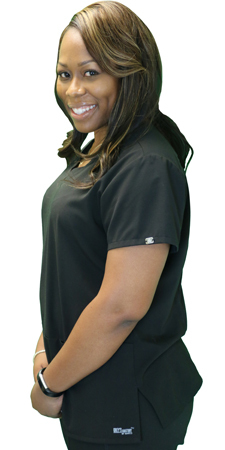 ASIA
Dental Hygienist
Hi! I'm Asia and I'm your dental hygienist at Gentle Hands Dental Office.  I want you to know a bit about me since I'll be working on cleaning your teeth when you come into our office – and that's a pretty intimate situation.
My background starts with becoming a world traveler at a young age since my father was in the Air Force. I'm the older of 2 children in our family; my brother is 5 years younger. I joined the U.S. Air Force at the young age of 18 and always had the desire to work in the medical field. While in the Air Force, I became a dental technician there and cleaned teeth for 8 years.
Next I went to Carrington College for an associate's degree in dental hygiene and then Northern Arizona University to get a bachelor's degree in dental hygiene. I'm still in the Air Force as a Reservist. I'm proud of the fact I've been there for 17 years.
You could call me a girly girl. I love to be pampered with massages, facials, pedicures, and spa treatments. I'm a self-proclaimed foodie so going out to restaurants or tasting new foods is fun to me. I'm also an avid reader but don't like reading on electronic devices. My very favorite thing to do is traveling and seeing the whole world is my goal.
When you come into our office, you can rest assured that my frame of mind is that I know I can make a positive impact on your oral health, which will impact your life. I will listen to you to hear your wants and needs while being sensitive, empathetic, and we will work together in this pursuit of better oral hygiene. I want to live up to our office name, Gentle Hands, with you.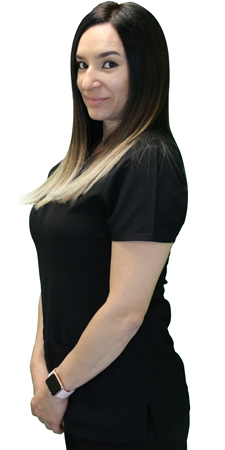 MIRIAM
Dental Assistant
Miriam has been in the southwest her entire life. Born in Nogales, Sonora and raised in Tuscon, Arizona, Miriam grew to love the hot desert summers. Miriam has had the pleasure of working in many different speciality offices throughout her career, including pedatric dentistry and orthodontics. Miriam came to join the Gentle Hands Dentistry team in 2013. When not at work, Miriam and her two boys, Damian and Julien, love playing sports, especially water sports.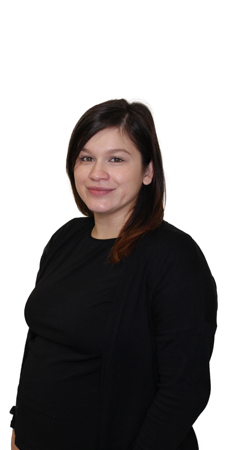 Jasmyn
Patient Care Coordinator
Hi! I'm Jasmyn Villabos and I'm the Patient Care Coordinator at Gentle Hands Dental. I've been in the dental field for six years. I attended Brookline college for dental assisting. I taught at a college similar to Brookline, which was like going back to school for me. I did that for one year.
I work front office, which includes a lot of insurance verifications. To do this, it requires research for new procedures covered and not covered by insurance. I learn a lot by following dental education pages on social media as well.
I help patients focus on prevention by reminding them that their homecare prevention is a factor when it comes to their overall health.
I'm originally from Los Angeles, CA and grew up in Phoenix. My family overall is a big family, my foster parents come from two different parts of the world. My foster mom is from Sinaloa, Mexico and my foster dad is from Cuba! I'm the middle child of 8 biological. I was adopted as a a teenager. I'm left handed!!!!
My own family consist of four children, a husband, and two cats. One of the cats just had kittens. That means I now have grandkitts! I love to read and write.
What's important to me is giving patients the confidence to smile again. I get a lot of satisfaction with this.
You can count on me truly listening to you and remembering small details. You might feel the small details are insignificant but they aren't to me. I find it's important to build our relationship. I can almost always relate to you when it comes to your situation. I'll sit with you and try to help you find a solution. Our goal is for you to be able to reach your dental healthcare goals.
When doing a treatment plan with you, I'll explain how the anatomy of the mouth is always changing and how prolonging treatment can turn into something bigger. Prevention is cheaper than restoration.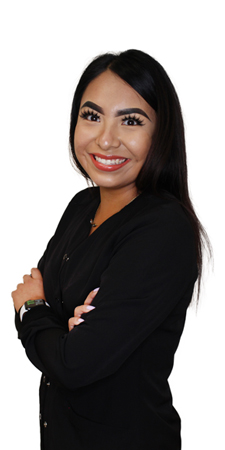 Karen
Hygiene Assistant
Hi! I'm Karen Regino, your Hygiene Assistant at Gentle Hands Dental. I always had an obsession with people's smiles! It's the first thing you see when looking at a person. I loved the thought of helping people smile again and to feel confident in their smile.
I went to Brookline College to obtain my certificate to become a dental assistant. I have my DAMB certification and am certified to take your x-rays. I've been a hygiene assistant for 11 months now. What's unique about me is my attitude, which dictates how I see life and the actions of the people around me.
My favorite part of helping patients is meeting their needs. Having as many answers to their questions and then watching them leave with their concerns lifted is my intent. When they leave the office feeling happy with the service we provide for them, I've met my goal.
If a patient is having doubts on how to floss, I take my time and demonstrate to them how to properly floss while visually showing them. I think it's important because it will prevent bleeding gums that can lead to bone loss, infection, etc.
I like educating patients by explaining the cons of not getting pending treatment done. I'll also explain the pros of the outcome. By showing them their x-rays and our 3-D scan, they can visually see where the treatment will be and how it looks now. I also put myself in their shoes so I can see where they are coming from.
My patients benefit from having me as part of their healthcare team because I truly care for their oral care. I want to help them strive to attain a beautiful smile and feel comfortable in their own teeth!
I was born and raised in Phoenix. My family is my mom, dad, brother and me. I'm the oldest child, which means I'm the tester for everything. I love to dance different styles of music genres such as jazz, contemporary, modern and my favorite is hip hop. Some of my hobbies include shopping, journaling about how the day went, choreographing dance, and binge watching shows. Choreographing dance is my big stress reliever.